Posts for: December, 2016
By Cotant Family Dentistry
December 28, 2016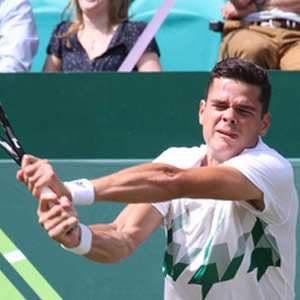 When you're among the top players in your field, you need every advantage to help you stay competitive: Not just the best equipment, but anything else that relieves pain and stress, and allows you to play better. For top-seeded Canadian tennis player Milos Raonic, that extra help came in a somewhat unexpected form: a custom made mouthguard that he wears on the court and off. "[It helps] to not grind my teeth while I play," said the 25-year-old up-and-coming ace. "It just causes stress and headaches sometimes."
Mouthguards are often worn by athletes engaged in sports that carry the risk of dental injury — such as basketball, football, hockey, and some two dozen others; wearing one is a great way to keep your teeth from being seriously injured. But Raonic's mouthguard isn't primarily for safety; it's actually designed to help him solve the problem of teeth grinding, or bruxism. This habitual behavior causes him to unconsciously tense up his jaw, potentially leading to problems with muscles and teeth.
Bruxism is a common issue that's often caused or aggravated by stress. You don't have to be a world-class athlete to suffer from this condition: Everyday anxieties can have the same effect. The behavior is often worsened when you consume stimulating substances, such as alcohol, tobacco, caffeine, and other drugs.
While bruxism affects thousands of people, some don't even suspect they have it. That's because it may occur at any time — even while you're asleep! The powerful jaw muscles that clench and grind teeth together can wear down tooth enamel, and damage both natural teeth and dental work. They can even cause loose teeth! What's more, a clenching and grinding habit can result in pain, headaches and muscle soreness… which can really put you off your game.
There are several ways to relieve the problem of bruxism. Stress reduction is one approach that works in some cases. When it's not enough, a custom made occlusal guard (also called a night guard or mouthguard) provided by our office can make a big difference. "When I don't sleep with it for a night," Raonic said "I can feel my jaw muscles just tense up the next day. I don't sense myself grinding but I can sort of feel that difference the next day."
 An occlusal guard is made from an exact model of your own mouth. It helps to keep your teeth in better alignment and prevent them from coming into contact, so they can't damage each other. It also protects your jaw joints from being stressed by excessive force. Plus, it's secure and comfortable to wear. "I wear it all the time other than when I'm eating, so I got used to it pretty quickly," said Raonic.
Teeth grinding can be a big problem — whether you put on your game face on the court… or at home. If you would like more information about bruxism, contact us or schedule an appointment for a consultation. You can learn more in the Dear Doctor magazine articles "Stress & Tooth Habits" and "When Children Grind Their Teeth."
By Cotant Family Dentistry
December 13, 2016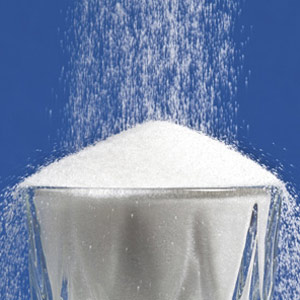 Even after decades emphasizing oral hygiene and supplemental fluoride to fight dental disease, we're now seeing an increase in tooth decay, especially among children. What's causing this alarming trend?
Many in both the dental and medical professions link this and other health problems to a rise in the amount and consumption of sugar added to food products. A number of years ago our annual average consumption of added sugar was about 4 pounds per person; today, it's closer to 90 pounds.
The increase in sugar consumption can be traced to the 1970s when the food industry began adding more sugar to make processed foods stripped of oils and fats taste better. Today, 77% of the approximately 600,000 food items sold in the United States contain some form of sugar (under a variety of names).
This additional sugar, however, has produced an unintended consequence: sugar triggers the release of a brain chemical called dopamine that regulates our sense of reward when we engage in a desirable behavior. The excess dopamine creates a weak addiction to sugar, which then leads to overconsumption, contributing to our current obesity epidemic and the rise in health problems like heart disease or Type 2 diabetes. This is especially alarming among children: thirty years ago Type 2 diabetes was unheard of among children — today there are over 55,000 diagnosed pediatric cases.
For both you and your family's general and dental health, you should consider ways to reduce your sugar intake: purchase and eat most of your food from the "outer edges" of your supermarket — meats, dairy, and fresh vegetables and fruits (which do contain the sugar fructose, but are mostly fiber that slows the liver's processing of the sugar); limit processed foods with added sugar, and learn to recognize its inclusion in products by reading ingredients labels. You should also be wary of sweetened beverages such as sodas, sports drinks, teas or juices, and try to drink more water.
The recommended daily sugar consumption is less than six teaspoons a day (about two-thirds the amount in one can of soda). By restricting this consumption, you'll improve your general health and reduce your risk for dental disease.
If you would like more information on the general and dental health effects of sugar, please contact us or schedule an appointment for a consultation.